---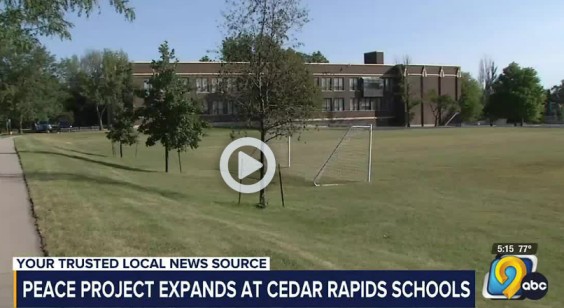 Click here to watch KCRG's invterview with two Kid First peace facilitators. Judy and Angel describe the work we do with Cedar Rapids students to help prevent fights and restore friendships.
Students learn to peacefully resolve conflicts, develop social-emotional skills like empathy and get back to learning quickly.
This year the Youth Peace Project added three facilitators for a total of seven at ten Cedar Rapids schools. This includes Grant Wood, Erskine, Hoover, Johnson, Arthur, Franklin, McKinley, Roosevelt, Wilson, and Metro High School.
---
Tags
Categories