50 Ways to Relax
Life is full of stress, but we can handle stressful situations in healthy ways when we balance them with time to relax and regain a positive focus. How do you do this in your life?
The image below shows 50 of our favorite ways to relax, illustrated by Kids First attorney Elizabeth Weyer Davis. Download a print for your refrigerator!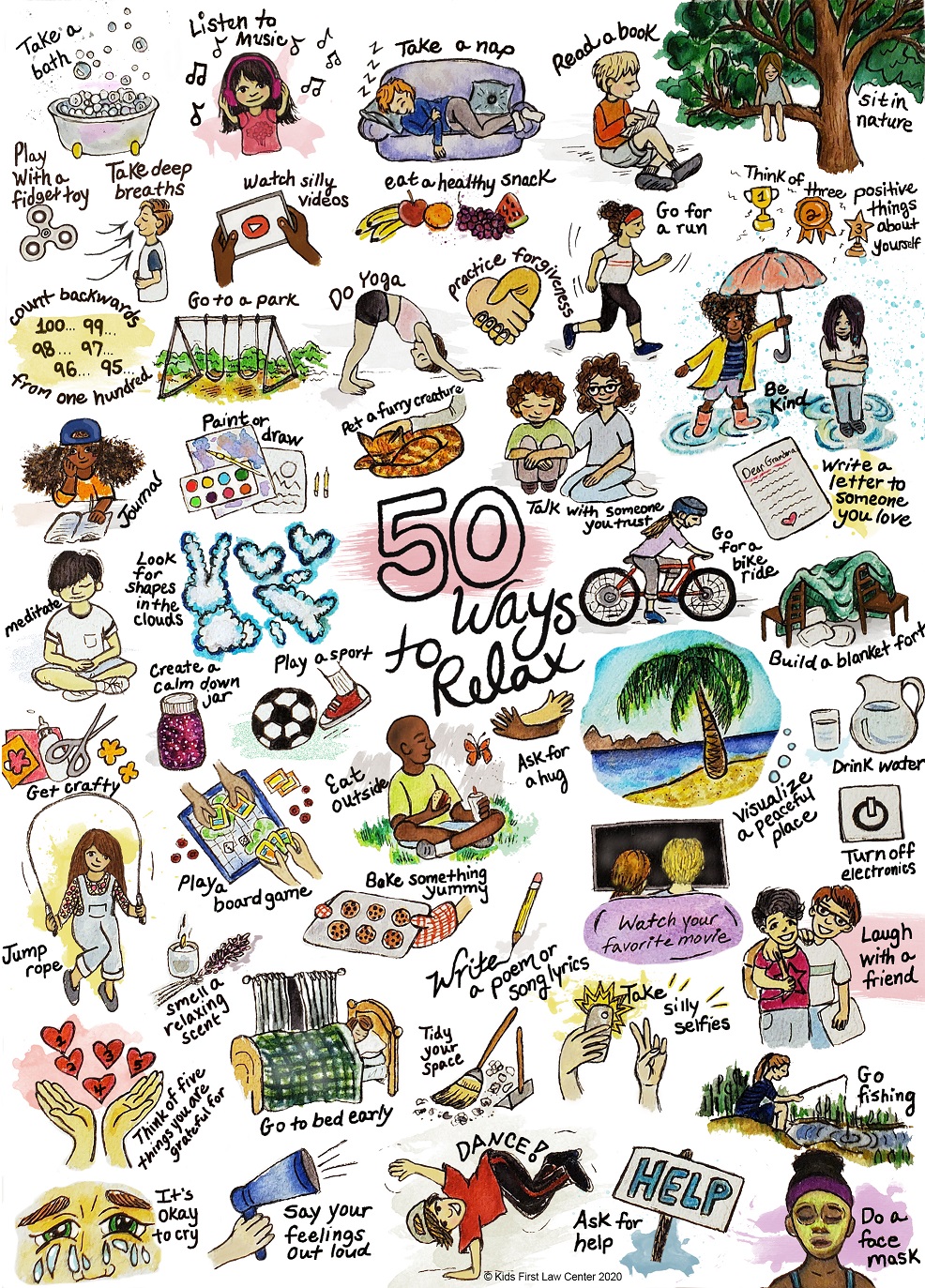 © Kids First Law Center, 2020
To color your own page of ways to relax, click one of the images below.