---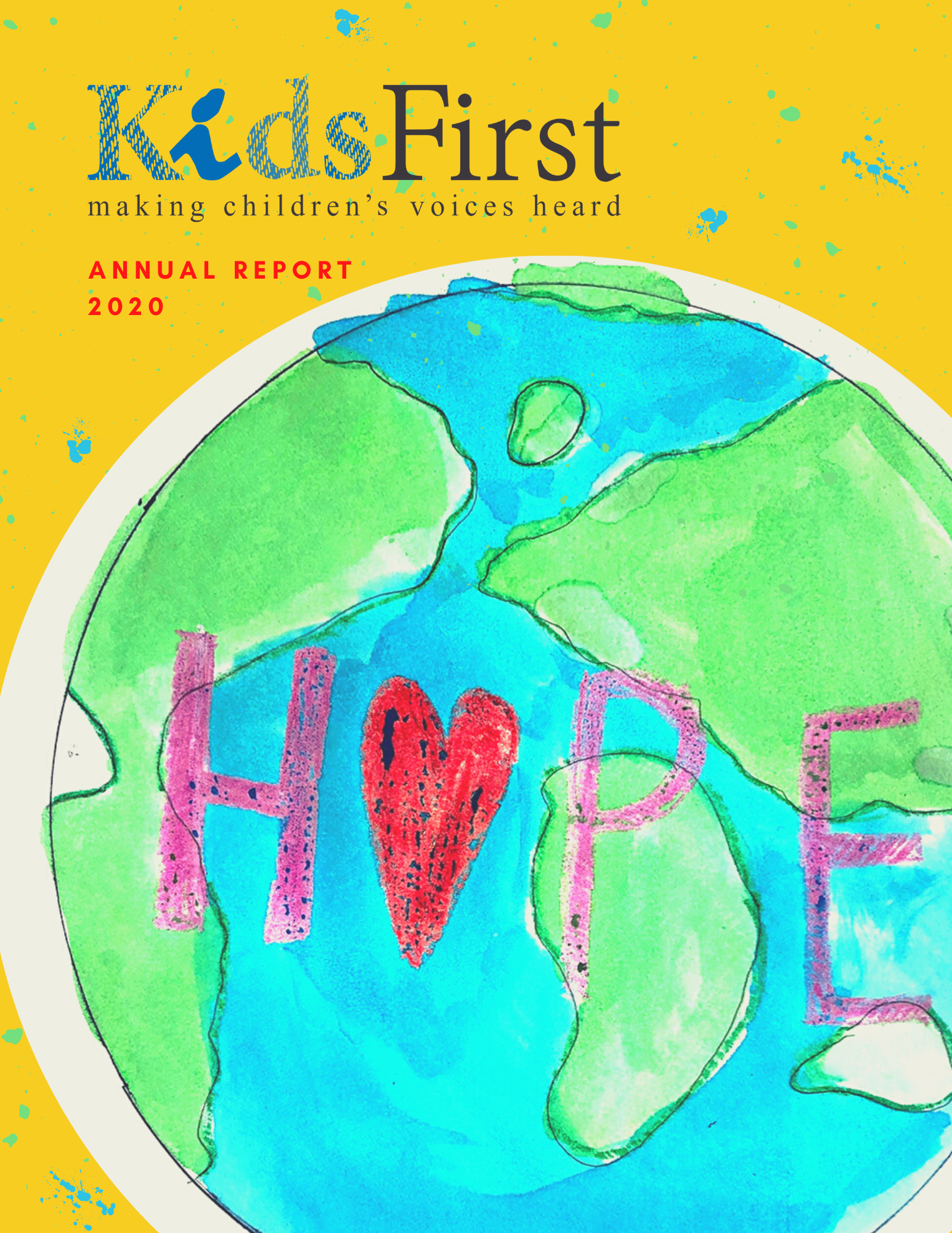 You have given us hope. You have given children so much more.
Please view our Annual Report to see all the good you did in 2020!

See how you gave Kayla an advocate and helped Zach at school in stories illustrated by Kids First attorney Elizabeth Weyer Davis. Cover artwork by a darling 10-year-old girl.
---
Tags
Categories