---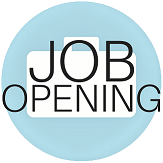 Kids First is expanding the Youth Peace Project, creating a full-time position for a Youth Peace Project Facilitator to help children resolve conflicts in the middle school and high school setting. Update - the hiring process is underway and we are no longer accepting applications.
About Kids First: Kids First is a fifteen-year-old nonprofit children's law center with a mission to give children a voice in divorce, custody and other conflicts by providing focused legal representation and services for kids. A team of ten in Cedar Rapids serve over 1,000 children annually. The overall goals for Kids First are to create stability for children, lessen the effect of conflict on kids, connect kids and families to support systems and needed resources, and make children's voices heard. At the center of Kids First's work is a focus on conflict-resolution and changing patterns of behavior to create more positive relationships for kids.
Position Summary: Kids First seeks a Youth Peace Project Facilitator to provide restorative justice services in the school setting. The facilitator leads individual and classroom circles for students and staff. Circles are a form of mediation that employ the best practices model of restorative practices. Through modeling restorative practices and facilitating circles, the facilitator helps increase students' social-emotional skills and improve school climate by lessening conflict. The facilitator will be stationed at a Cedar Rapids middle school with some time at a nearby high school.
Primary Responsibilities:
Build and maintain positive relationships and trust with partner school administration, engagement specialists, teachers and students
Model restorative approaches in daily interactions
Meet with students individually following a conflict to understand their perspective, provide social-emotional skill coaching, and invite participation in a circle
Facilitate restorative conversations/circles for students with peers or staff to help the participants resolve the conflict
Lead re-entry circles following a suspension for students, parents/guardians, staff, and administration
Communicate mediated agreements to school administration or staff daily
Facilitate proactive and restorative classroom circles
Observe classrooms at the invitation of teachers to improve implementation of restorative practices
Participate in staffings as requested
Compile data following each circle and submit quarterly reports to Kids First Director
 
Qualifications:
Bachelor's degree in human services, education or communications preferred; advanced degree ideal
Experience working with adolescents
Experience with mediation or restorative practices
Experiences that give applicant an understanding of the lives of the students we serve
Core Competencies:
Skilled at developing a positive and professional working relationship with school staff and students while maintaining neutrality
Ability to work constructively in high-conflict situations and to reframe conflict
Empathy, patience and creativity are crucial
Ability to work independently and with limited supervision to accomplish daily outcomes
Excellent written and oral communication skills
Computer literacy and data collection experience
Strong organizational and time-management skills
Salary Information: Kids First has a committed team environment with an egalitarian pay scale. Annual salary is $50,806. Work year is established based on the school calendar plus two additional weeks in the summer. Time off generally tracks school and summer breaks. Benefits include PTO, IRA contributions, and long-term disability insurance. Medical, dental, and vision insurance plans are available with premiums paid by employees.
Application Process: Update - the hiring process is underway and we are no longer accepting applications.
Kids First is an equal opportunity employer and does not discriminate against employees or job applicants on the basis of race, religion, color, sex, age, national origin, ancestry, mental or physical disability, sexual orientation, or on any other basis prohibited by law.
---
Tags
Categories