---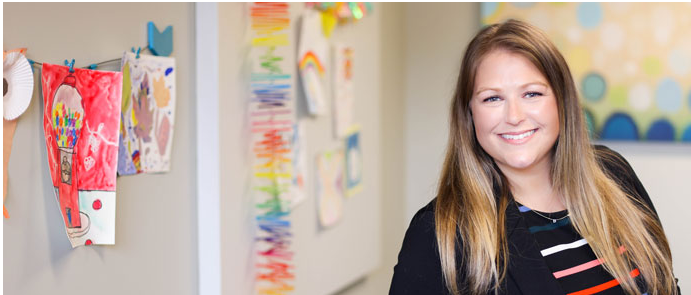 Laura Martin, LISW is Kid First's in-house mediator who helps guide parents through child-related conversations via our Joint Parenting Program. Laura was recently interviewed by Mount Mercy University as a featured alumna:
"Along with giving children a voice, Kids First works to teach children and parents effective conflict-resolution skills. In her role as a Mediator, Laura leads parents through joint parenting sessions. These mediations help people co-parent effectively and create practical parenting plans.
'When parents are able to come to agreements—versus being told what they have to follow—they're much more likely to stick with it and not end up back in court fighting over other things,' said Laura.
...
'It's super important to acknowledge the environment that families live in or come from," said Laura. 'It's not 'one-size-fits-all' for how a family can function when we're trying to create parenting plans.'"
Read Laura's full profile by Mount Mercy University by clicking here. For more information on our Joint Parenting Sessions click here.
---
Tags
Categories