---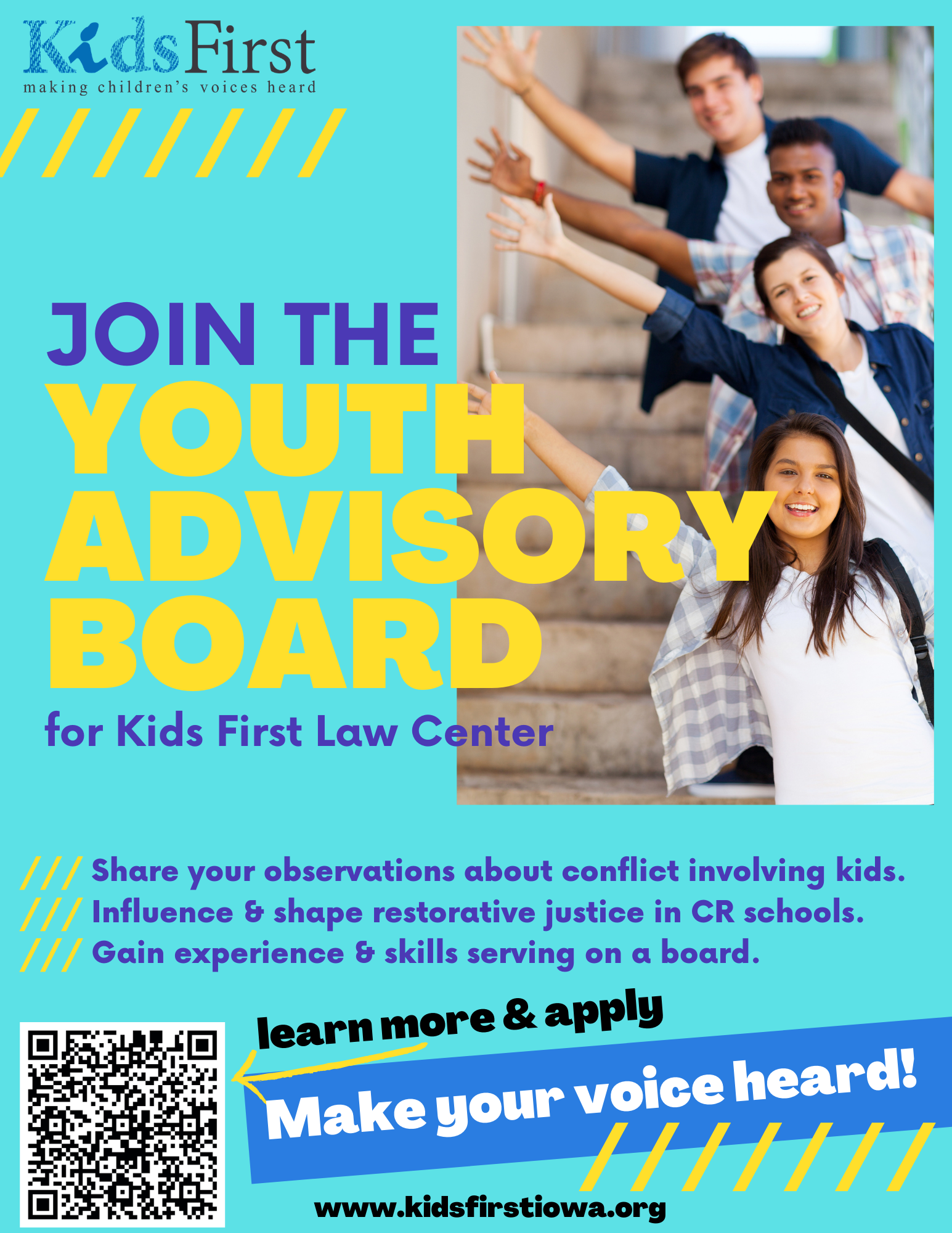 What is Kids First Law Center?
Kids First is a conflict-resolution center that helps kids. Kids First helps students resolve conflict with each other and with teachers in some schools.
What is Kids First's Youth Advisory Board?
Kids First's Youth Advisory Board (YAB) is a selected group of youth leaders in high school who have experience with conflict. YAB also influences school discipline policies. YAB will develop innovative solutions to conflict involving youth at school.
Why does Kids First have a Youth Advisory Board?
Your observations and experiences are really important. You are the subject matter experts on conflict in the high school environment. Kids should have a voice on issues that affect them and their voices should matter. Your story can make people listen and understand.
What are the expectations?
YAB will meet three times each semester after school. You commit to attend at least 2 meetings each semester and serve on the board for one year (or more if you'd like).
Who is on the Youth Advisory Board?
The Board will include five students from every Cedar Rapids high school. We welcome students from diverse backgrounds, and especially underrepresented groups like students of color or students who have been suspended.
What's in it for you?
You will gain confidence to speak out and realize your potential as a leader and an advocate for change. You can be part of changing our program, your school, and the school system as a whole. Plus food is part of every meeting and there are gift card giveaways too!
How do I apply to be on YAB?
Answer 10 short questions by clicking here.
---
Tags
Categories