---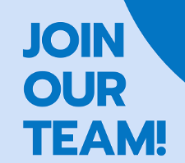 Kids First Law Center is seeking a Director of Operations to enhance our culture of collaboration and innovation. The ideal candidate will enjoy working on a small team with big goals, inspired to positively contribute toward the nonprofit organization's mission of giving children a voice in conflict.
Kids First is a child-focused conflict resolution center. Kids First helps children through conflict in their families by providing legal representation to kids in high-conflict custody and divorce cases, educational workshops about divorce for children, and mediation for separated parents. Kids First also helps children resolve conflict with their peers through a restorative justice program in Cedar Rapids schools.
Kids First is an equal opportunity employer and strives to create a positive experience for all people regardless of their race, color, age, appearance, disability, gender, sexual orientation, gender identity or expression, marital status, nationality, social or ethnic origin, religion, or creed.
GENERAL JOB SUMMARY: The Director of Operations is responsible for providing leadership and direction in all aspects of daily operations. The Director of Operations works closely with the Executive Director in implementation of the strategic plan, human resources, and budgeting and finances to ensure the goals of the organization are met.
DUTIES: The duties of the Director of Operations include:

Operations Management
Foster a positive attitude that "anything is possible" while keeping the organization on track with the goals of the strategic plan
Provide comprehensive day-to-day administrative and operational support on all matters pertaining to the office
Create methods to collect and collate data in an accessible way to track program outcomes
Collaborate with the Executive Director to develop and implement policies and procedures
Coordinate mass mailings
Respond to inquiries from judges, attorneys, program participants, and donors
Finances
Prepare organizational and project budgets; complete budget reports for grants
Prepare monthly financial reports and review with Board treasurer
Invoice and collect case fees and manage client trust accounts
Manage accounts payable/receivable in QuickBooks
Work with an outside CPA on audit and for additional support
Human Resources
Ensure all team members are fully trained and informed on relevant policies, procedures, and technology
Give team members honest and clear feedback and communication in reviewing goals
Administer benefits, track PTO, and maintain employee personnel files
Communicate data to payroll company
Information Systems
Analyze operational systems and create new efficiencies
Ensure continuity of technology for team members, assisted by an outside IT vendor
Assess technology and equipment needs; obtain bids, make purchases
Serve as administrator for client and donor databases
QUALIFICATIONS: The ideal candidate has these attributes:
Solution-oriented
Ability to break goals into achievable steps and put a plan into action
Independent judgment and initiative; work efficiently with or without defined deadlines
Enjoyment working in a collaborative team environment
Strong oral and written communication skills; great interpersonal skills
Attention to detail
Ability to analyze and interpret contracts from funders, technical procedures, and governmental regulations
Excellent time management and prioritization skills
Ability to work in open-office environment
Proficiency in troubleshooting problems with technology and willingness to learn database management
Strong Excel skills and the ability to synthesize data
Ability to handle confidential information
Education/Experience:
Four-year college degree
Five years prior office management and/or supervisory experience
SALARY INFORMATION: Kids First has a committed team environment with an egalitarian pay scale. Annual salary for full-time employment is $62,700. Generous benefits include 6 weeks PTO, sabbatical leave, and IRA contributions. Medical, dental, and vision insurance plans are also available with premiums paid by the employee.
APPLICATION PROCESS: Applicants should send a cover letter, resume, and list of references addressed to Executive Director Jenny Schulz at kidsfirstlawcenter@gmail.com.

---
Tags
Categories