---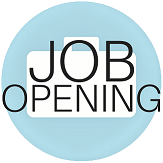 Kids First Law Center, a nonprofit serving children in conflict, seeks a children's attorney to serve from October 2021 to May 2022. The hired candidate may select part-time or full-time employment.
About Kids First: Kids First is a sixteen-year-old nonprofit children's law center with a mission to give children a voice in divorce, custody and other conflicts by providing focused legal representation and services for kids. Kids First is one of the few law centers in the United States with a focus on providing legal advocacy for children in family law cases. Kids First follows the best practices standards in Iowa and its attorneys are enthusiastic about being part of an innovative model of advocacy. A team of fourteen in Cedar Rapids serve over 1,100 children annually. The overall goals for Kids First are to create stability for children, lessen the effect of conflict on kids, connect kids and families to support systems and needed resources, and make children's voices heard. At the center of Kids First's work is a focus on conflict-resolution and changing patterns of behavior to create more positive relationships for kids.
Position Summary: The attorney will provide legal representation for children in high-conflict family law cases. This position is open due to a Kids First staff attorney being on extended leave until June 2022.
Reports to: Executive Director, Jenny Schulz
Responsibilities:
Meet regularly with child clients
Develop and implement creative problem-solving and non-litigation strategies to lessen conflict in families
Initiate and participate in alternative dispute resolution practices
Draft pleadings and advocate the child's position in court proceedings
Consult and collaborate with the child's teacher, counselor and other professionals
Coach parents to improve communication and conflict-resolution skills
Acquire knowledge of community services and connect family members to needed resources
​​​​​
Qualifications: Kids First attorneys build a rapport with children and meet with them regularly, are comfortable interviewing children about sometimes difficult topics, and understand and advocate the child's position. Attorneys should have excellent oral and written communication skills. They must be able to work constructively in high-conflict situations and help parents who reach an impasse by reframing conflict and focusing on resolution. Ideal qualifications include a demonstrated interest in child advocacy or family law and public interest work. Applicants must be licensed to practice law in Iowa. Family law and litigation experience are preferred but not required. Some work can be done remotely.
Salary Information: Kids First has a committed team environment with an egalitarian pay scale. Prorated salary and benefits based on full-time annual wage of $62,700 and annual PTO of 6 weeks. Medical, dental, and vision insurance plans are also available.
Application Process: Applicants should email Jenny Schulz at kidsfirstlawcenter@gmail.com or send a cover letter, resume, and list of references to:
Jenny Schulz, Executive Director
Kids First Law Center
420 6th Street SE, Suite 160
Cedar Rapids, IA 52401
Kids First is an equal opportunity employer and does not discriminate against employees or job applicants on the basis of race, religion, color, sex, age, national origin, ancestry, mental or physical disability, sexual orientation, or on any other basis prohibited by law.
---
Tags
Categories